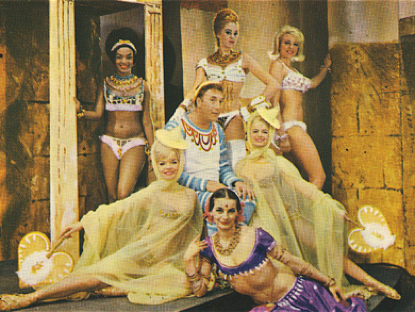 Theatre in London
A Funny Thing Happened On The Way To The Forum
Frankie Howerd
Fiddler on the Roof
Topol
Cabaret
Judi Dench
Company
Elaine Stritch
A Little Night Music
Jean Simmons
She Stoops to Conquer
Tom Courteney
West Side Story
Journey's End
Catch My Soul
Erb
By Trevor Peacock
Mister
By Stanley Eveling with Freddie Jones
Edward II and Richard II
Ian McKellen
Charley's Aunt
Tom Courteney
I'm Not Rappaport
Paul Scofield
A Scent of Flowers (Co-production with Michael Codron)
By James Saunders with Ian McKellen
40 Years On (Co-production with Michael Codron)
By Alan Bennett with Sir John Giulgud
The Ruling Class
By Peter Barnes
I'm Getting My Act Together and Taking it on the Road
By Gretchen Cryer and Nancy Ford
Feature film
Swallows and Amazons for EMI
TV series
All You Need is Love—the Story of Popular Music
Swallows and Amazons Forever. (with BBC-TV)
Biography - Producer
As a theatrical producer, Richard's long partnership with Hal Prince included being the West End producer of such great Broadway hits as: A Funny Thing Happened On The Way To The Forum, Fiddler on the Roof, (introducing Topol), Cabaret (with Judy Dench), Company, and A Little Night Music (with Jean Simmons).
He was a pioneer of bringing British regional theatre into London's West End with such productions as Ian McKellen's first starring roles in London of Edward II and Richard II from Prospect Productions, and John Napier's first West End design for A Ruling Class..
He was producer of the 1974 feature film Swallows and Amazons, and the TV series: All You Need is Love—the Story of Popular Music, and with the BBC for TV, Swallows and Amazons Forever.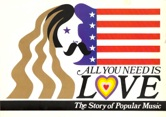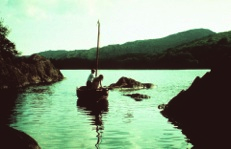 All You Need is Love—
the Story of Popular Music
Buy the DVD